Do you have a manager or third party who needs to sign off on the designers work before it's sent to the client? If so this extension for our Design Approval System could be for you.
FEATURES in the DAS MANAGER extension:
Create a DAS Manager user.
Add Managers to designs so designers can get their pre-approval before giving a design to the client
Managers can easily communicate with Designers directly on designs.
Managers have their own design versions.
After a Manager has approved a design the version number will start at 1 for the client's version of the design.
Clients will not see the Managers versions of the design. This gives the Designers and Managers time to work things out before the client ever sees the design.
Documentation
Please see install and setup instructions here.
More Design Approval System Extensions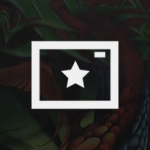 Changelog
Version 1.0.0 / Thursday, June 29th, 2017
Please download the free version and make sure you like it before upgrading.
Free Downloads: An unexpected error occurred. Something may be wrong with WordPress.org or this server's configuration. If you continue to have problems, please try the support forums.