Perfect for extending the options from Feed Them Social.
This extension for Feed Them Social will give you additional options for Facebook Pages, Video albums, Photo Albums, Instagram, Twitter and YouTube. Choose how many posts, pictures, tweets or videos to show in your custom feeds and many other options.
Feed Them Social Premium also includes what you need to help generate the shortcodes for as many custom feeds as you like. Just copy shortcode to any page or post or use our newly developed widgets, it's that simple. With one plugin you can make feeds of your business, favorite stars, celebrities, friends or yourself.
Main Features
Able to Display as many feeds as you want.
Display Feeds on Pages, Posts and now Widget areas.
All Feeds are fully responsive and work great on desktops, tablets and mobile devices.
All Feeds also have follow button options.
Click the button below to see all the Premium options available. We have so many we had to create a separate page to list them all :)
Click here to compare the FREE options and the PREMIUM options.
Instagram
Instagram User Account
Instagram Hashtag
Color and Style options page.
Both feeds display Photos and have a popup option to view Videos and Photos larger.
Load more posts on all Instagram feeds so you there's No Post Limit.
Instagram UserInstagram Hashtag
Facebook
Facebook Page
Facebook Page Videos
Facebook Page Photos
Facebook Page Albums Covers
Color and Style options page.
All Feeds display photos.
All Feeds can show Soundcloud, Facebook uploaded videos, Youtube and Vimeo videos.
Option to Display Facebook photos in a popup.
Option to Display Facebook Posts In a Grid Style format. (side by side)
Load more posts on all Facebook feeds so you that there is No Post Limit.
FB Page FB Page Videos FB Page Album PhotosFB Page Album CoversFB Hashtag
Twitter
Twitter User Account
Twitter Search #hashtag, @person, or single words. For example, weather or weather-channel
Displays photos and has a popup option to view photo larger.
Color and Style options page.
All Feeds can retrieve Soundcloud embeds, Twitter uploaded videos, Youtube, Vimeo videos.
Load more posts on all Twitter feeds so you there's No Post Limit.
Twitter Username Twitter Search
YouTube
YouTube Users Recent Uploaded Videos
YouTube Users Specific Playlist of Videos
YouTube Channel Videos
YouTube Channel's Specific Playlist of Videos
Thumbnail videos open in nice popup.
Choose how many videos per column.
Load more posts on all YouTube feeds so you there's No Post Limit.
Are you looking to Combine Feeds?
Click here to view our Combined Streams Extension
Documentation
Please see install and setup instructions here.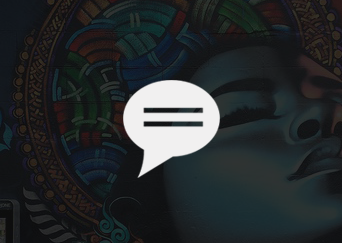 All purchases are billed yearly. You may cancel your subscription at any time. All extensions are subject to yearly license for support and updates. View terms.
Software Version & Changelog