This post was written for those who need to retrieve a Facebook Page ID for our WordPress Plugin, Feed Them Social. These instructions also apply to anyone trying retrieve your Facebook Page URL for anything.
Go to the Facebook Page you want to display.
Look up in the url of your browser for your Page vanity name.
Copy only your page name. Or if you are trying out our demo you can copy the whole URL.

Don't have a Vanity Name?
If you have already a page but do not have a vanity name this is how you can set it for your facebook page.
Login to your facebook account and go to the page you want to edit by choosing the option depicted in the photo below.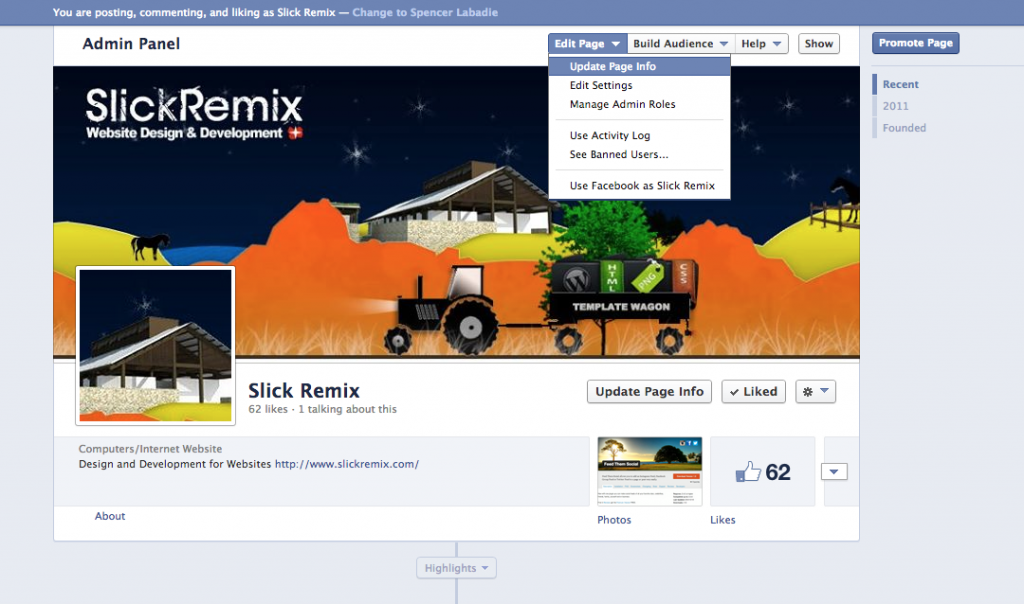 Then choose the Page Address and edit.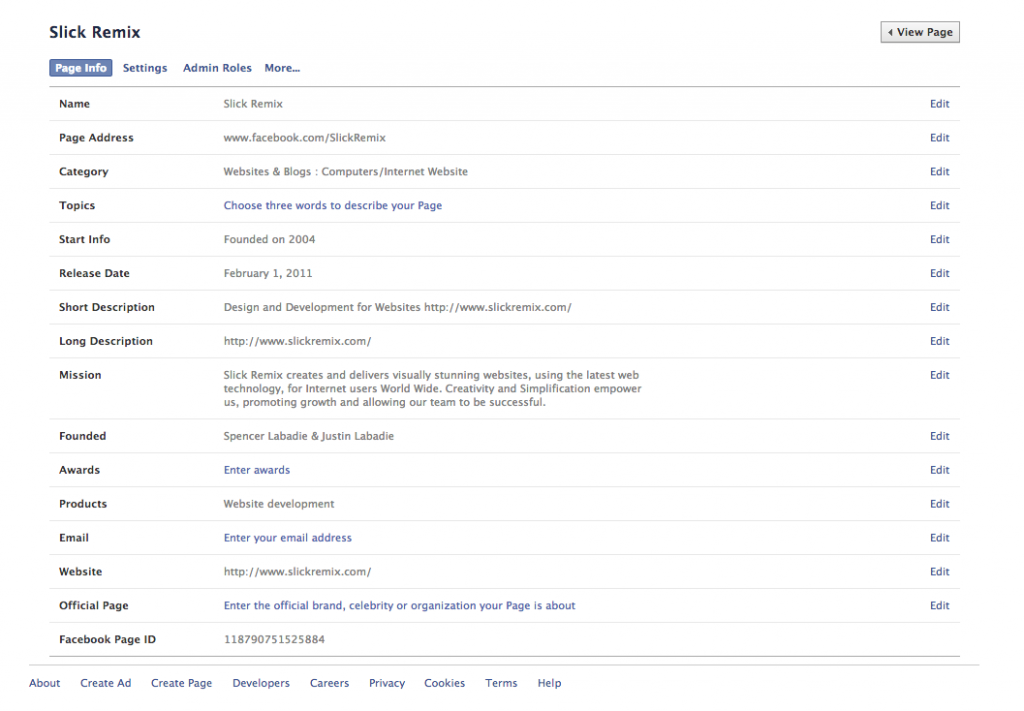 If you already have your name set and want to change it this is the setting.