NOTE: As of June 1st, 2016 this method no longer works. Please go here and see how to get a new Token and how to get your ID too. http://www.slickremix.com/docs/how-to-create-instagram-access-token/
_______________________________
This post was written for those who need to retrieve an Instagram Name for our WordPress Plugin, Feed Them Social. These instructions also apply to anyone trying retrieve your Instagram name for anything.
1. Go to the Instagram account you want to display.
2. Look up in the url of your browser for your Instagram Name.
3. Copy the text in the highlighted area of example below. http://instagram.com/bobburnquist



4.Paste your Instagram Name in the first field of our plugin, and click the button that says, Convert Instagram Username.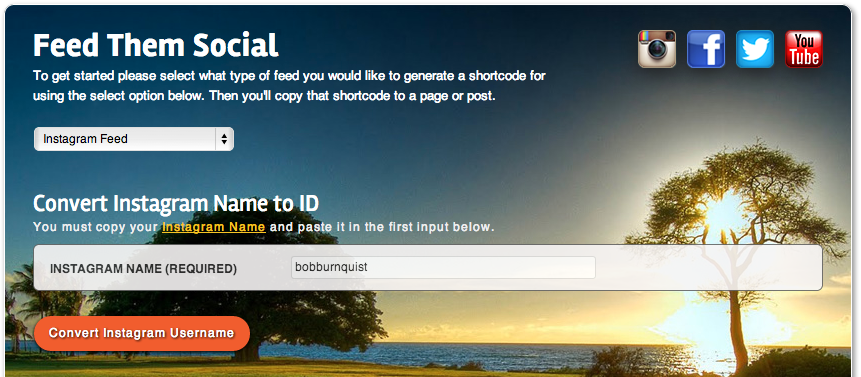 5. Now your Instagram Name should be converted to numbers, then just add how many photos you want to appear and click the, Generate Instagram Shortcode.