Instagram Changes and what this means for you or your clients
Instagram decided to retire API endpoints without warning affecting parts of our plugin Feed Them Social. It will no longer be possible to display feeds of other users instagram accounts – only your own. Hashtag feeds and user accounts you have access to should still work. We apologize for an inconvenience and also for not being able to give you any prior warning to this happening due to instagram not giving us the chance. Please know we are diligently working on improving Feed Them Social to adapt to these changes.
"Convert Instagram Username" Button not working on our Settings page.
This abrupt change also means the current "Convert Instagram Username" button is temporarily not working. We are working on a solution and will get out an update ASAP. The temporary solution is that you can view your instagram ID by looking at the access token you generated on the Instagram Options page. Notice the highlighted section of the photo below, that is your user ID.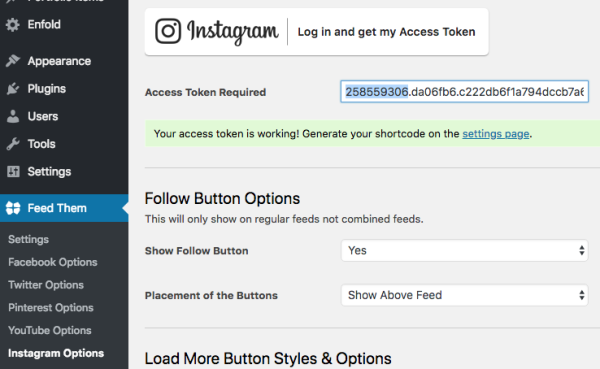 Client Must Click Button to get Access Token
If you are the developer for a clients website and the Instagram feed is down you will need to contact your client and give them the link to the Instgram Options page in our plugin. Then they can click the button to get an access token and then click the Save all Changes button on the page, or you will need to have them give you login credentials to there Instagram account so you can do it for them. Unfortunately there is not other way since Instagram made these changes.
Have more than one Instagram Feed on your website?
We are working on a method that will allow websites with more than one Instagram feed to be shown on the website. We'll update this post with the method once the work has been completed. As of now there is not a method in place.
Thanks for your patience through this transition.
To get updates as we find out more information, be sure to Follow us on Twitter @SlickRemix or https://twitter.com/slickremix