Feed Them Gallery Premium
Create and sell beautiful looking image galleries.
Who is this plugin for?
If you are a Photographer, Developer, Artist, Someone looking to help others sell their photos, or just looking to create awesome, easy-to-use Galleries this plugin is for you! We made the process of setting up Galleries super simple. We included TONS of options to change the style and layout keeping focus on organization and simplicity. We want to make it so anyone can create a Gallery and sell photos with ease giving your customers/clients a hassle free experience when looking at or buying your images or art!
See Examples Try Demo
We take Image Protection seriously!
Some of us at SlickRemix are photographers ourselves. (You can see our work on the Demo site) We made sure to fulfill your watermarking and image protection needs. We created two methods for image protection. The first method make it so you can overlay your watermark/logo on the image and then the right click option is removed from the browser window to prevent users from Drag & Dropping or Saving your images. The second method allows imprint a watermark directly onto the actual image.
What does this plugin do?
With this plugin you can create and display clean image galleries. We have 4 different layouts you can choose from and many options to configure the look and feel of the gallery on your site. We've also made it super easy for you to connect your galleries to WooCommerce. In one click you can easily turn a Gallery into a ZIP and WooCommerce product. You can also in one click and based on a model product turn EACH individual photo into a WooCommerce product saving you MANY HOURS of tedious product creation!
Why should I buy this plugin?
We at SlickRemix have been working with WordPress for over 10 years and selling WordPress plugins for over 5 years with great success. We believe this is due to our Awesome, Fast Support and non-stop effort to keep making our plugins better and easier to use always considering their feedback. When we created Feed Them Gallery we had photographers, Artists and Gallery users in mind. Through the years we have used many gallery plugins but none fit all of the needs in one SIMPLE solution! As usual we have a 30 Day Money Back Guarantee if you are not satisfied with our plugin.
List of PREMIUM Gallery Options
Watermark Options
Disable the right click option for desktop computers
Upload your own watermark image
Apply the watermark image as an overlay for the image, choose the opacity, margin and position of the watermark
Watermark positions options are; Centered, Bottom or Top Left, Bottom or Top Centered and Bottom or Top Right
You can also Permanently watermark your images, and even choose the available sizes you want to watermark
WooCommerce Options
Create a product that contains all the images in your gallery
Create a product for each individual image in the gallery
Create variations for your products and they will show up along with your image
Choose to auto create a product for each image uploaded, saving you tons of time!
Attach Product to a Category named after the Gallery
Options for the Add to Cart Button Functionality
Show or hide the Purchase button on any gallery
Change the word Purchase to be anything you like, ie* Buy Now or similar
Easy Edit Product buttons for each image in the admin of our galleries
Create a custom product to be used in association with your single image products or full gallery products.
Purchase button can appear on the page under the photo and in the popup
Zip Options
Zip any gallery to create backups
Easily download the Zip
View the files names in each zip
Create a Product from the zipped gallery
Edit Product button appears after creation
List of FREE Gallery Options
Gallery formats
Image Options
Upload as many images as you want per gallery
Sort the images how you want after upload
Easily delete, or unattach images from galleries
Edit the Title, Description and Alt text for each image
Links automatically convert if added in the description for image
Drag and Drop Images to upload
Select files from Computer to upload
Choose images already uploaded and add to your gallery
Layout Options
Image Post Gallery. Example
Image Post in Grid Gallery. Example
Image Gallery Squared, similar to Instagram. Example
Image Gallery Collage, were different heights and width images will stack. Example
Adjust the number of photos that show per gallery, for instance if you are showing a teaser
Choose the image size on the page
Add a User Name who took the photo and link it to an about page or social media account
Set margin, padding, and even the height of the feed to create a scrolling gallery
Custom color options for the background color, grid image background, border bottom, text and link colors
Popup Options
3 different popup options
Name, title, description etc on the right side of photo. Example
Name, title, description etc on the bottom of photo. Example
Photo only Example
Choose the image size in the popup
Duplicate Galleries
Ever get tired of redoing all the settings for each gallery?
Our plugin comes with a duplicate gallery option so you can work faster.
Option to turn this off on the settings page if you are already using a plugin to duplicate pages or posts.
Load more Images
Don't want to show all your gallery images at once because you have too many for the page to load fast?
Set the number of images to be displayed before the load more button.
Scroll load more option too. Set a height for the gallery and when it hits the bottom it will load more images
Change color options, margin and even center the load more button
Share Option
What better way to let users share your galleries in an instant. Display a share icon to any gallery that will display icons for facebook, twitter, google+, linked-in, and an email icon.
Additional Settings
Area where you can add your own Custom CSS
Attachment File and Title Renaming Options
Format Attachment Titles, removing unwanted characters and more
Custom Date Options for Images including the 1 day format type
Shortcode Options
Simple FT Gallery button will appear on all posts, pages or custom post types
With that button you can easily select on or more galleries you have created and add them to the page
Easily copy and paste shortcodes to any post, page or widget if you don't use the FT Gallery button.
You can find the shortcode to any gallery in the list of galleries or the gallery edit page
Pagination Numbers
This is handy if you are using the loadmore button option so people can see how many photos are loaded and left to view.
Say you set 10 image to show and you have 50 images. Then you would see 10 of 50. And when you loadmore the number will increase.
Change the color of the pagination numbers
Future Development
We have created a docs area so developers can extend our plugin if they would like by seeing all the functions
We will be adding additional options soon that will let you send off purchases to the printers.
Contact us if you would like to be part of our development team! Look forward to hearing from you.
Recommendations
Like what you see so far from our plugin but still not sure? CollectiveRay has placed Feed Them plugin as the most recommended WordPress gallery plugin.
Documentation
Please see install and setup instructions here.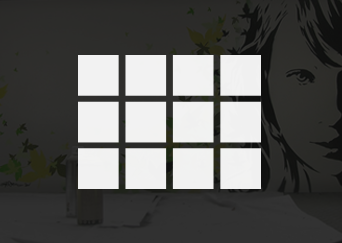 All purchases are billed yearly. You may cancel your subscription at any time. All extensions are subject to yearly license for support and updates. View terms.
Software Version & Changelog