Hide WooCommerce Products & Categories
Perfect for hiding your shop or products from public eyes.
This plugin was designed for people using the WooCommerce Shopping cart. It's particularly useful for those who just want to show the image galleries with the option to buy in the gallery instead of going to a product page. Since we allow you to hide everything product, category, shop or search related this plugin is great for those who do not want product pages indexed by search engines like google as well.
What does this plugin do?
With this plugin you can choose to hide a number of options in your WooCommerce Shopping Cart. Below is a list of options available and descriptions of their use case. If you are looking for an option we don't have listed below please reach out to us using the Sales link in the bottom right corner of our site.
WooCommerce Options
Hide the Shop page from showing products
Particularly useful for those who don't care to show a list of products on the Shop page of your site. Even more once this option is chosen anyone who tries to go to the shop page will be redirected to your home page. You can also choose a custom redirect url if you don't want users to be redirected to the home page.
Add a custom Shop Page Redirect
Instead of the Shop page redirecting to your homepage you can choose a custom redirect URL.
Hide all products from being displayed if using a product search
This is useful if you have people who know how to use wordpress and are snooping to find hidden products available.
Remove links for products
When you are on the cart/checkout page the links to products are hidden so if you are using the hide products option users cannot try and view the default product page.
Hide all products from displaying on the single product page template
This will make it so the single product page will redirect to the home page if a user tries to visit any product.
Single Product Page Redirect
By default this will redirect to your homepage if no custom redirect URL is specified.
Hide Product Categories
Choose the categories you would like to hide from the Shop page and Search page results. This will also hide the category option in any product category widgets and also removes the single product page so it will not be indexed by search engines. When you click in the input field you will be given a list of product categories you can choose from. You can choose more than one category or all of them.

Product Category Page Redirect
URL Redirect for the Product Category Page. ie* http://yoursite.com/product-category/cat-name. Defaults to home page if the Product Category Redirect is not set.
Hide Specific Products
This option is great for those who don't want certain products being visible to the front end. All you have to do is click the Hide Product checkbox in the right side area of any product. Once you do that and hit publish or update you will see a select option that will show your hidden product or products. When you select a hidden product in the list you will be redirected to that product. This is useful when you have more than one so you can easily navigate to the hidden product and make changes. Additionally, this list of hidden products is on the Settings page too.

Settings Page options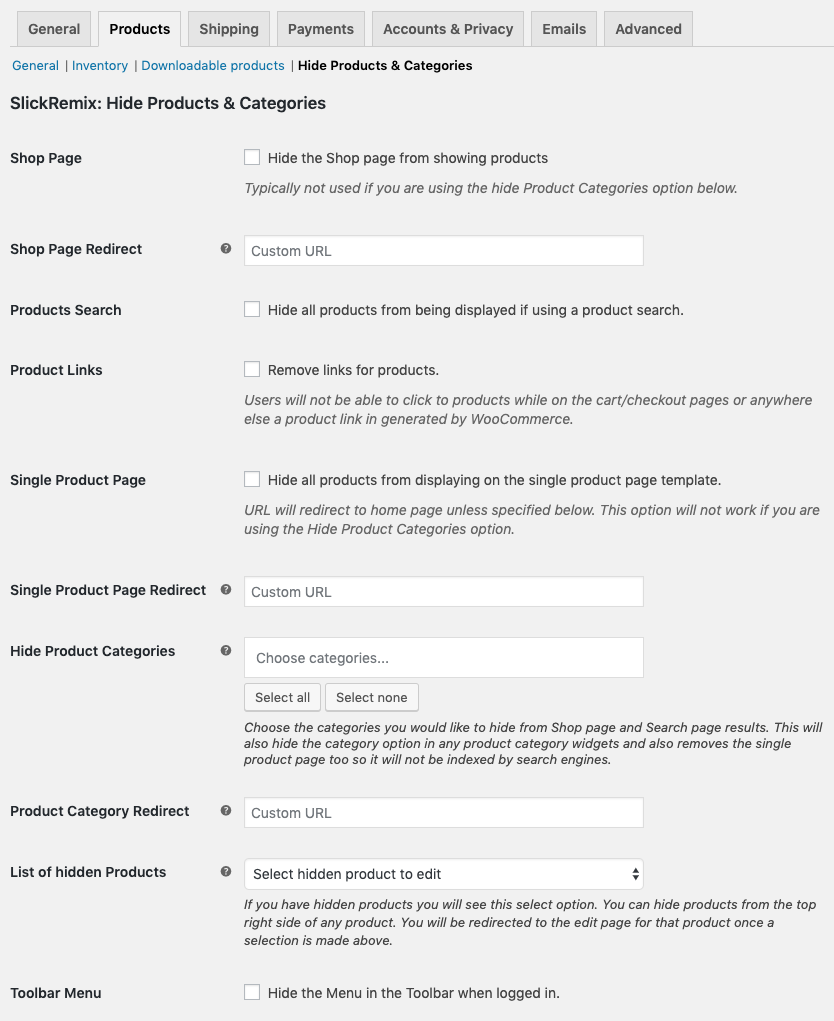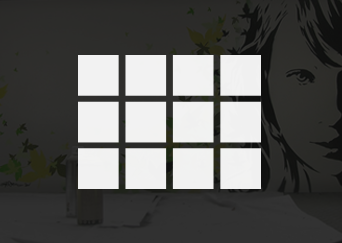 All purchases are billed yearly. You may cancel your subscription at any time. All extensions are subject to yearly license for support and updates. View terms.
Software Version & Changelog