If you are having problem viewing any feeds after upgrading or making a change to a feed then you will want to click the 'Clear All FTS Feeds' button. This will clear the cache folder in our plugin.
Log into your WordPress install.
Click on the Feed Them menu tab.
Now click on Settings, then Global Options.
Click the "Clear All FTS Feeds Cache" button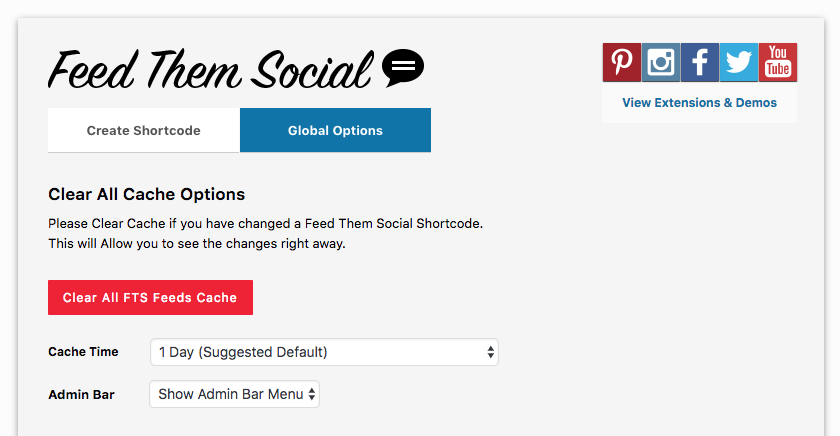 Additionally you can click the Feed Them Social menu option in your admin bar to clear the cache too. You can also see other easy access links.

That's it!