Popular Search
shortcode
twitter
install
activate
system info
Installing Paid Extensions
Thank you for purchasing and using a Feed Them Social Extension!
Installing Extensions #
After purchasing one of the Feed Them Social Extensions you should receive and email with a link to download your purchased extension. If you don't see the email you should check your spam/trash. If you are still having trouble finding it you can always login to your My Account page on Slickremix.com and look under the Downloads tab. To install the extension:
Download the Zip.
Log into the WordPress Dashboard you are installing the extension on.
Click the Plugins tab
Click Add New next to the Plugins page title.
Click Upload Plugin next to the Add Plugins page title.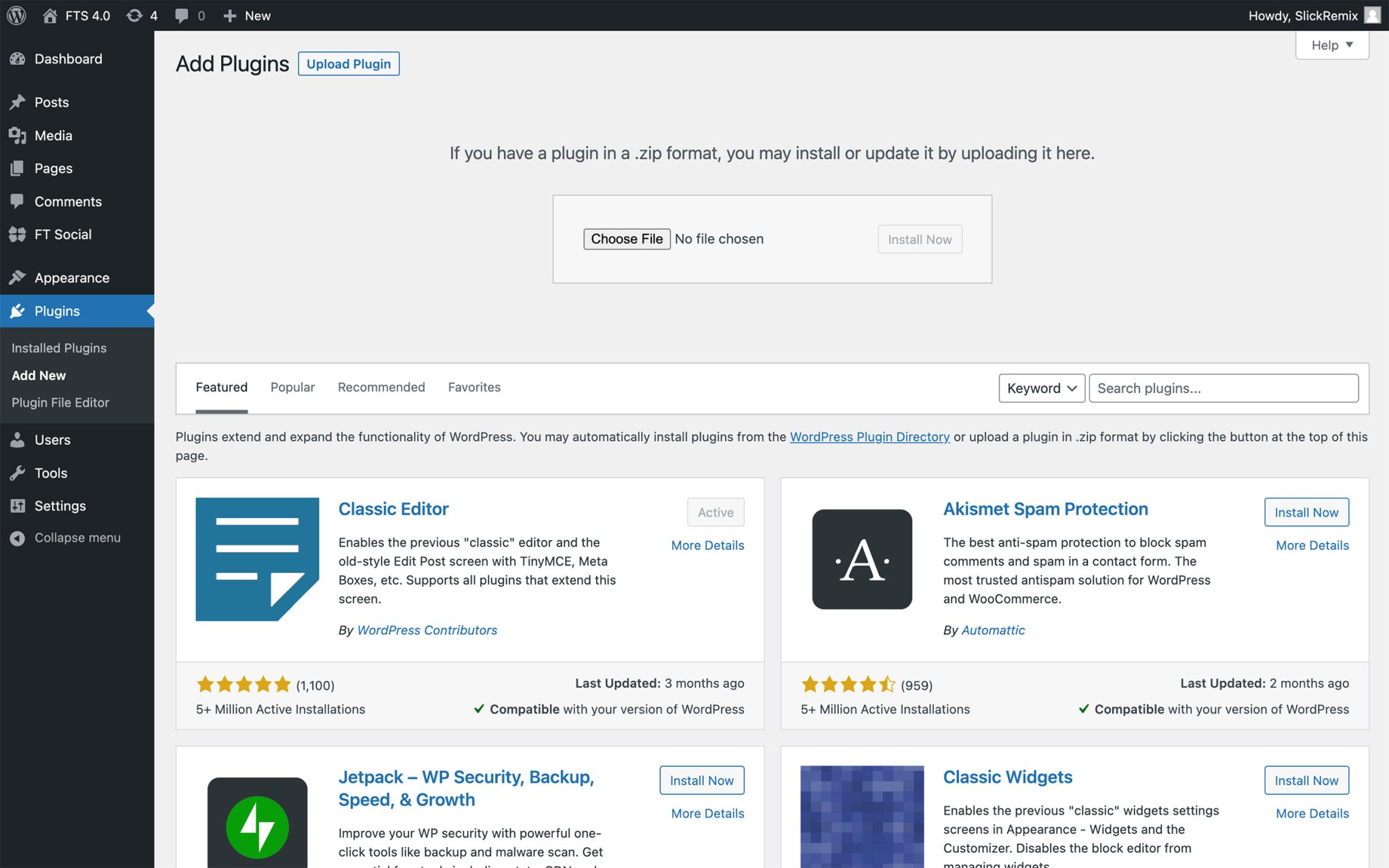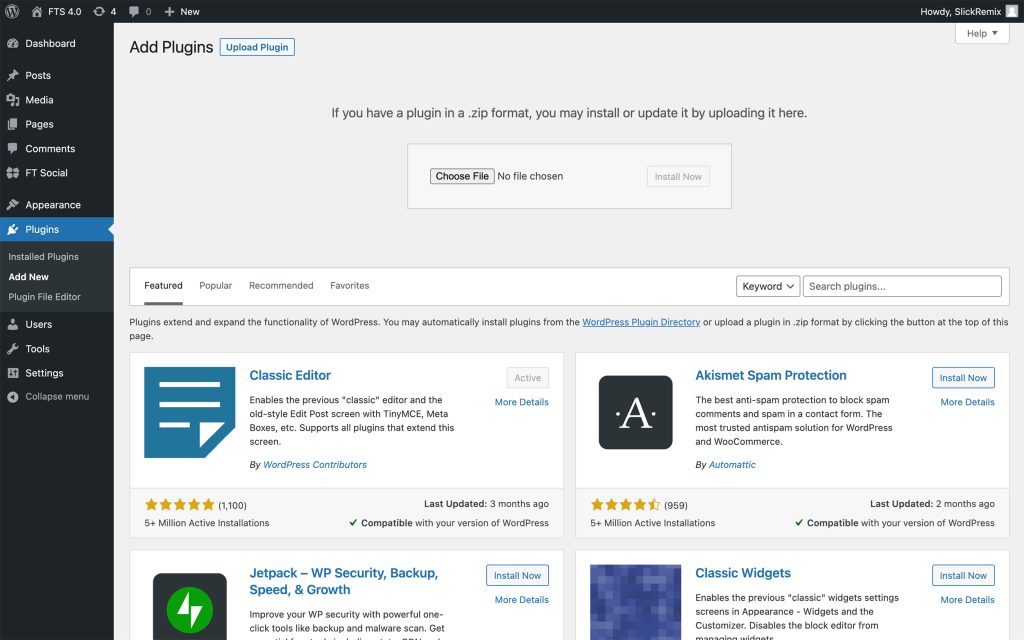 Activate Extension #
After Installing the extension be sure to click Activate to turn the extension on. **NOTE** You must have a compatible version Feed Them Social installed and activated to use an extension.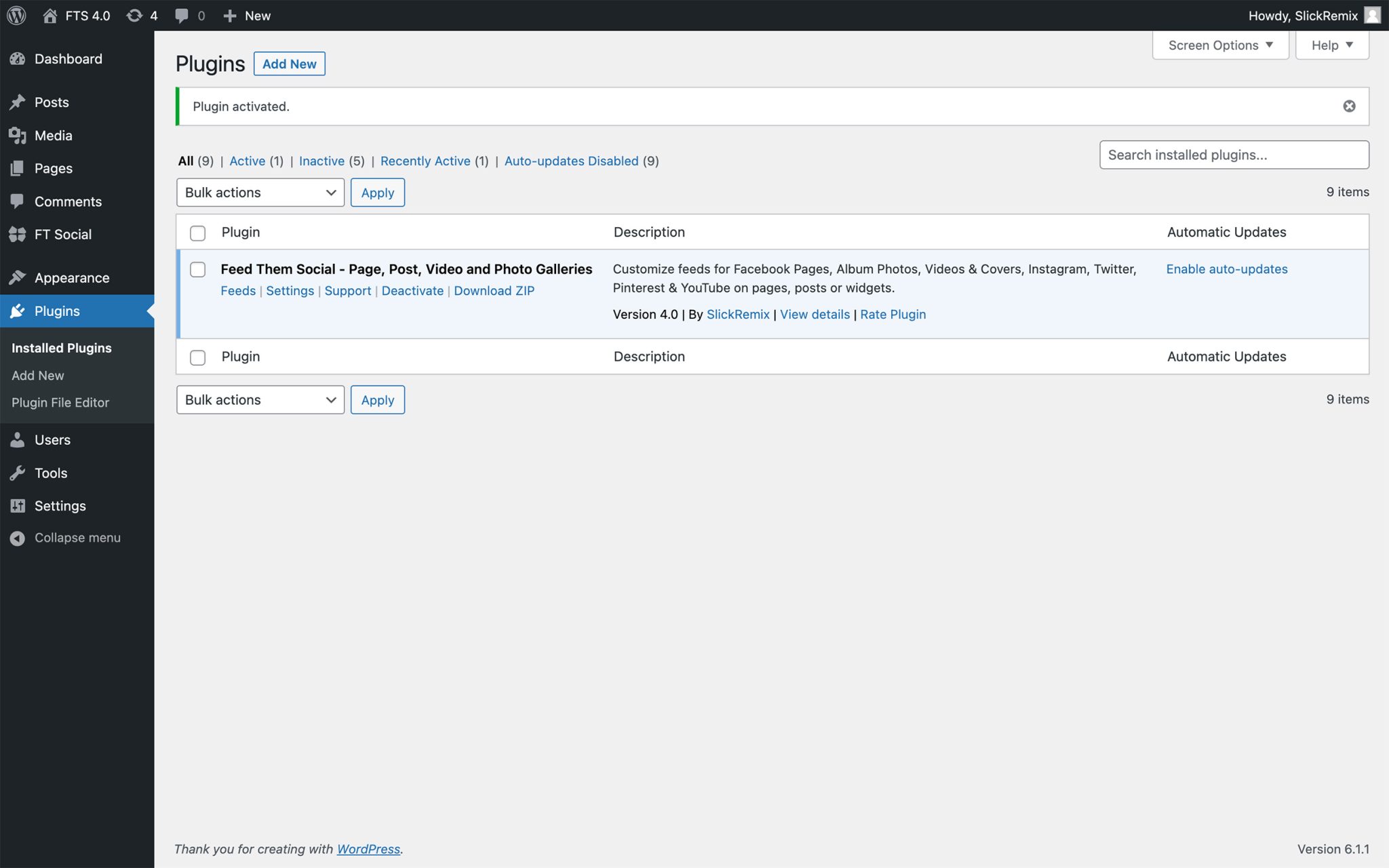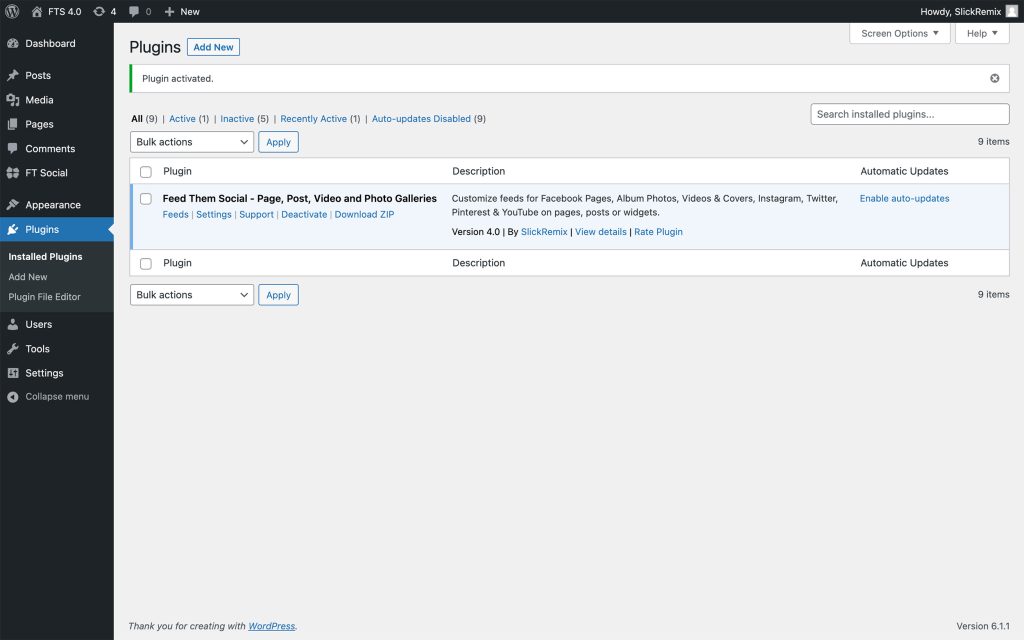 Updated on January 30, 2023