Popular Search
shortcode
twitter
install
activate
system info
Custom CSS #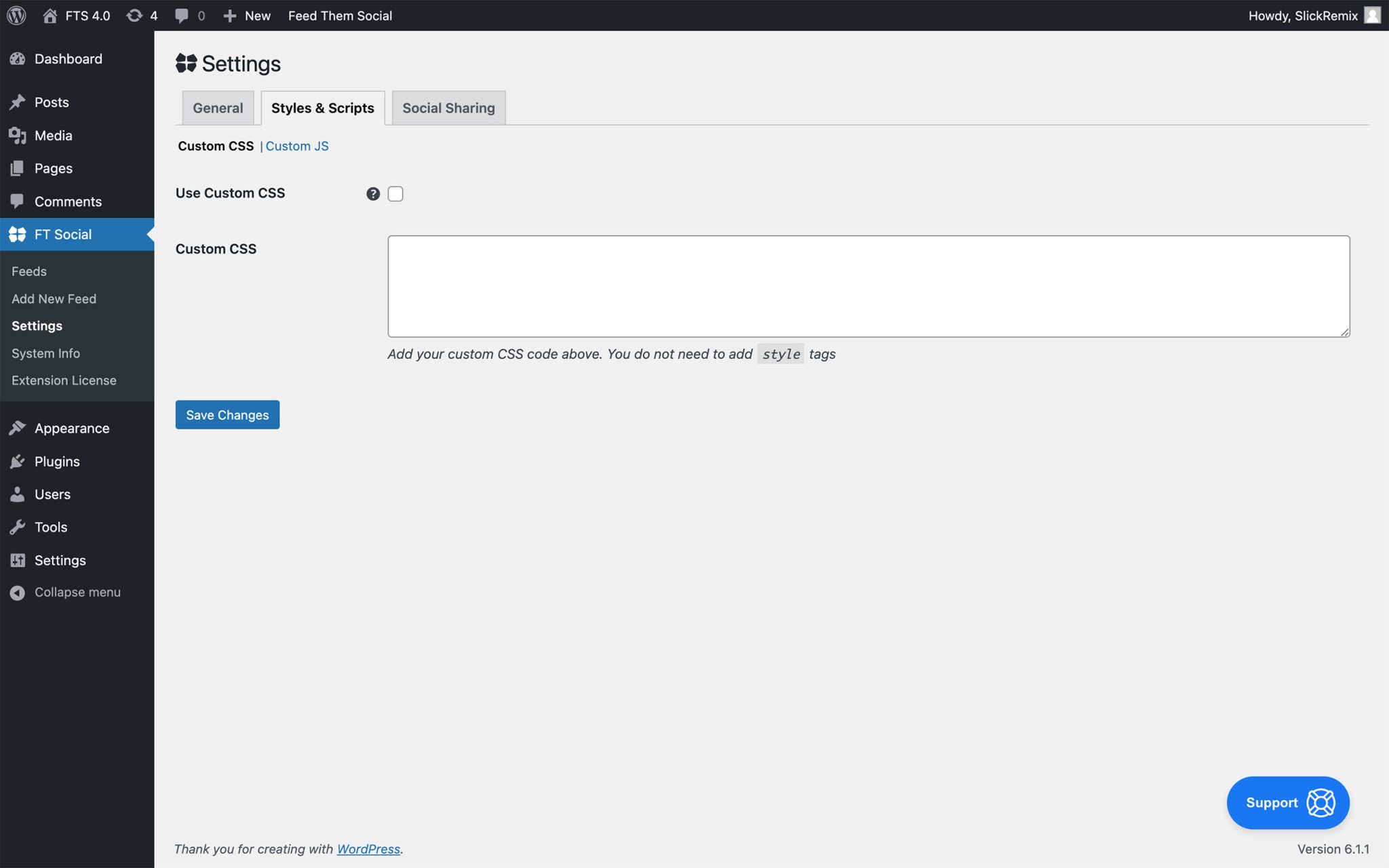 If you would like to add Custom CSS to Feed Them Social but don't want to have to add it manually to CSS files:
Login into your WordPress Dashboard where the plugin is installed.
Under the FT Social tab click Settings.
Click the Styles & Scripts Tab.
Check Use Custom CSS.
Add your custom CSS to the Custom CSS field.
Click Save Changes button.
Custom JS #
If you would like to add Custom JS to Feed Them Social but don't want to have to add it manually to JS files:
Login into your WordPress Dashboard where the plugin is installed.
Under the FT Social tab click Settings.
Click the Styles & Scripts Tab.
Right under the Style & Scripts tab click Custom JS.
Check Use Custom JS.
Add your custom JS to the Custom JS field.
Click Save Changes button