In this quick tutorial we are going to show you how to create an App in facebook and get the App Token or Long Lived User Access Token.
An App Token is not required to use our plugin BUT it's possible at times because of all the users and connections that our App will get overloaded with requests. So by using your own App Token you ensure a better chance of your Facebook Feed not going down. But again it's not required.
You will want to Create a Long Lived User Access Token if you would like to see more shared content from people on your page or open group. Getting this will eliminate many posts you may be seeing that have the message. Sorry Attachment Unavailable…
Getting Started
1) Login to your Facebook account. Then go to this link. https://developers.facebook.com/ and click the menu item, 'My Apps' then click on Add a New App.
If you have not registered to become a developer you should do that now by pressing the Register Now Button on the page. It's a quick and easy process to get signed up.

2) Next, enter a custom App Name in the Display Name input, then your email under the Contact Email input and under Category choose the select option 'Apps for Pages' then click Create App ID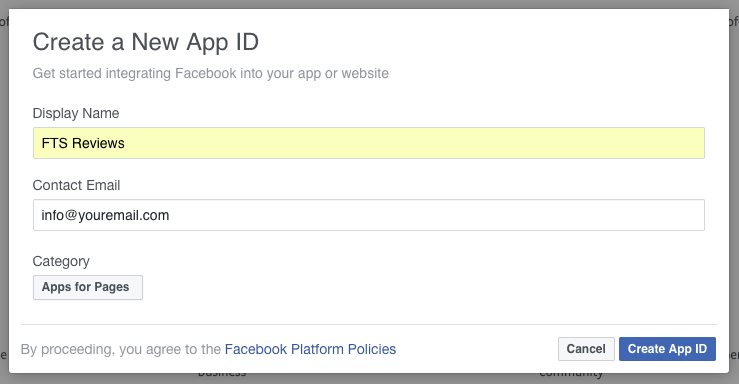 Once the page reloads go to the Dashboard menu option to the left, as depicted in the photo below. Copy the APP ID to be used for the like button or box on the Facebook Options page of our plugin. Now click on the Tools & Support link at the top right of the page. NOTE: API Version is now v2.8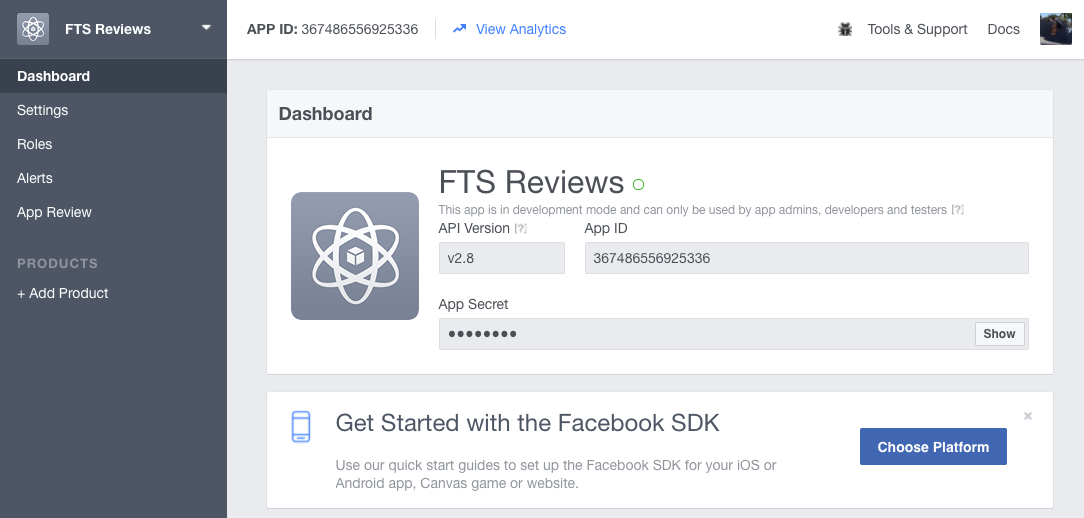 3) Once on the Tools & Support page look under the Tools area and you will see a link option that says Access Token Tool.

4) Copy the App Token from this page and add it to the input in our plugin's Facebook Options page.



And that's it. You should now see a message saying "Your APP Token is working!"
Getting the Long Lived User Access Token
The reason for getting a Long Lived User Access token is so you can show more posts from a Group or Event, Usually you do not need this for a Facebook Page if you are only showing your posts from Facebook. Because of certain privacy settings required by Facebook this is the only way to get around the dreaded 'Attachment Unavailable' message at this time. Using this method it will resolve many of those messages from appearing.
A Long Lived User Access Token lasts for 60 days. Generate a new Access Token and you will be good for another 60 Days.