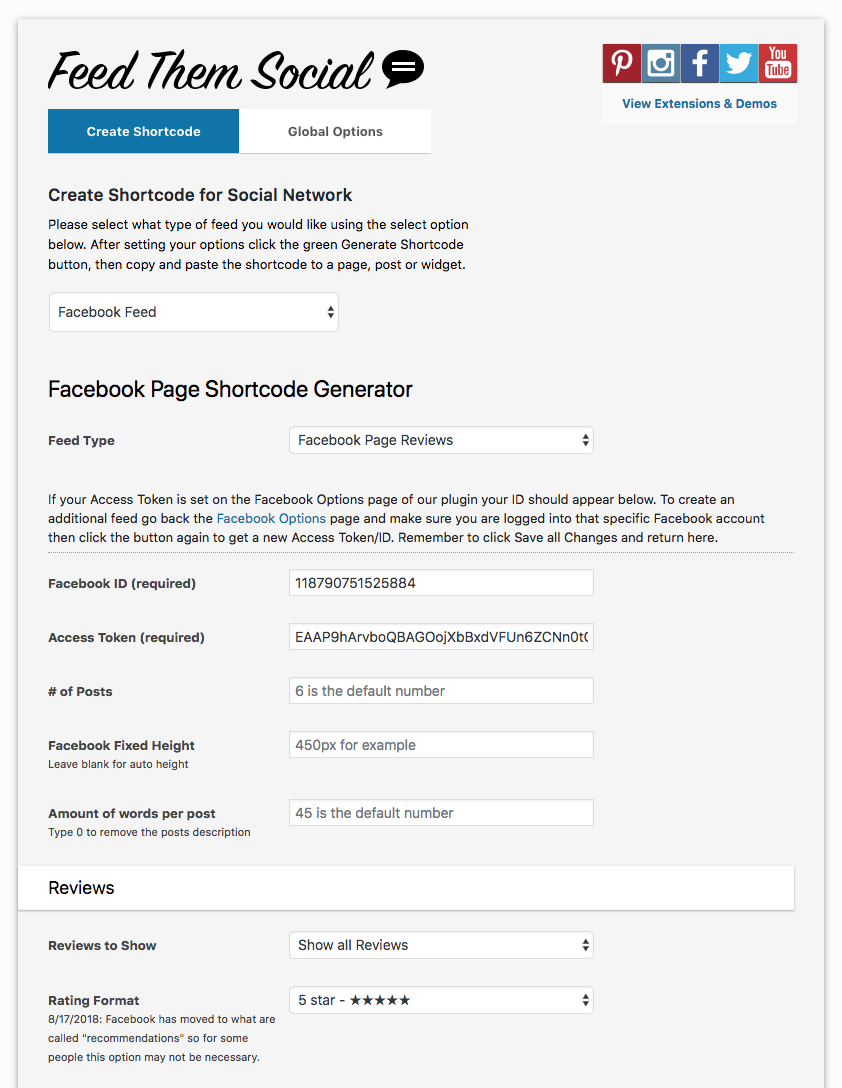 How do I setup the Facebook Reviews extension
Start by purchasing FTS Facebook Reviews.
After purchase, Download the zip extension from your "My Account" page on our website or the email you may have received.
Upload and activate plugin to WordPress install. For install instructions click here
Activate your license for this extension. For Activating Plugin License instructions click here
All setup!
Ok, I'm all setup now – How do I use it?
Start by going to the Facebook Options page click the button to get your Facebook Page Reviews Access Token.
Important: Now click the settings page link in the green success message and it will direct you to the options to customize your shortcode. 
After you are done choosing your options, click the green Generate Shortcode button to reveal your shortcode.
Now Copy and Paste this shortcode to a page, post or widget. Below is an example of the shortcode being added to a new Page.
Example of shortcode on the Front End of website.
That's it, you're all done! See our Reviews Demo for more examples.