Step 4: Review the Design
In this step you will be reviewing the design and the info you have just added, making sure everything is correct. If everything is perfect click the 'Send Email' button in the box called Project Details in the bottom left corner of the template. This will send an email to your client with a link to the new design.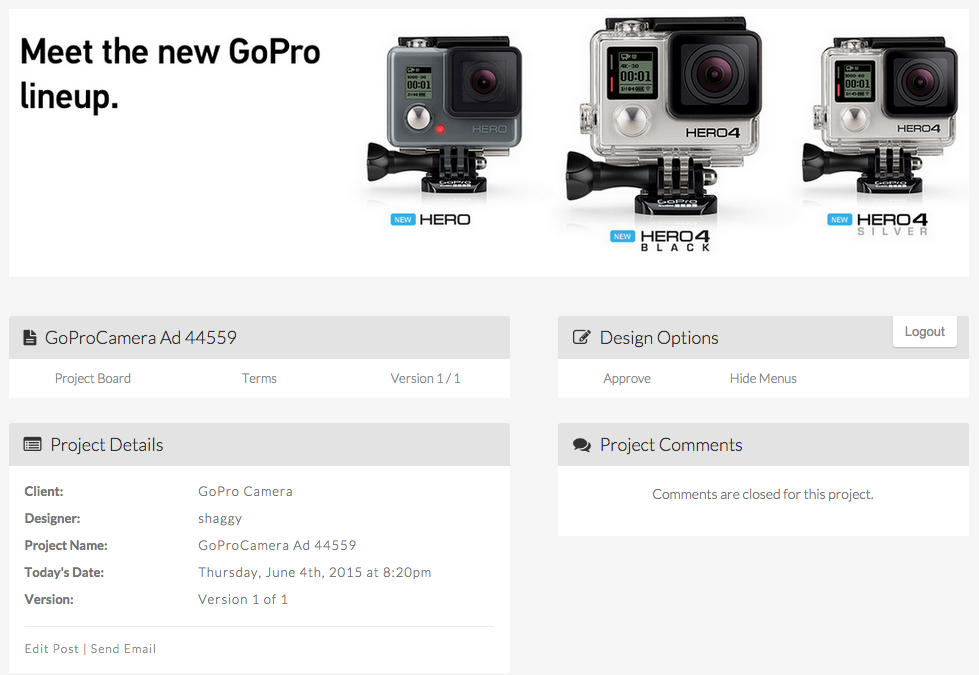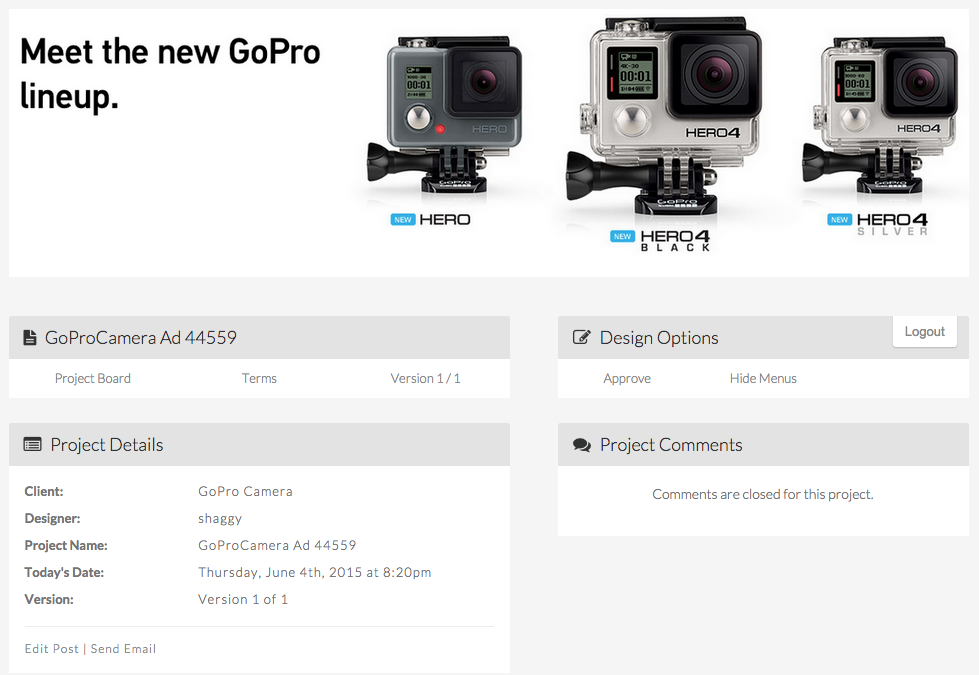 After you click the button you should get a confirmation notice too.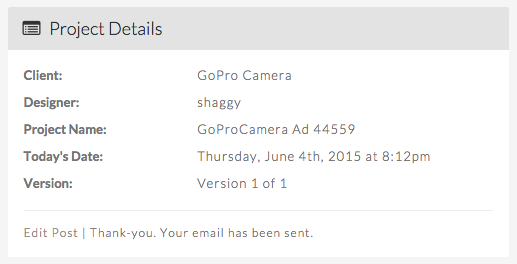 This is an example of what the email to the client will look like. You will also receive confirmation the email has been sent, it will be sent to the email entered on the design, as well as the email added in the settings page. We did this so if you have multiple designers you can keep track of progress.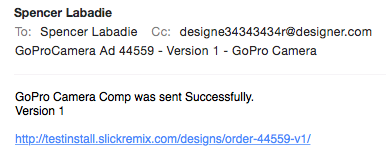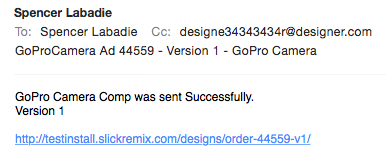 That's it!
Now your client can view the design and approve it. We at SlickRemix wish all you artists in all areas of life much success!